Monday Night Kids Clubs
Every Monday evening during the school year, we offer a variety of fun, Christ-centered clubs for kids. Boys: age 4 through 6th grade. Girls: age 4 through 4th grade.

Clubs run from September 17 through mid-June, 7:00 pm to 8:30 pm (age 4 to K: 6:30 pm to 7:30 pm). We would love for your child to join us to experience God in a fun, exciting new way!
Preschoolers and Kindergartners
Cubbies
Cubbies is a great, exciting program for your preschool- and kindergarten-age children. Cubbies runs Monday nights from 6:30 to 7:30 PM, and is offered for kids age 4 to Kindergarten.
Contact the Cubbies leader, Edna Childs at .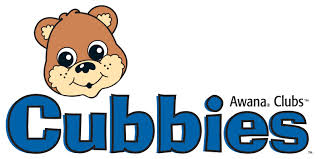 Girls (1st - 4th Grade)
Awana Club
Awana Clubs are offered for girls in Grades 1 through 4, and meet on Monday Nights from 7:00 to 8:30 PM. The club incorporates games, Bible memory, and relationships to point girls to Jesus. For more info about our Awana group, or to enroll your daughter, contact the Awana Commander, Edna Childs at .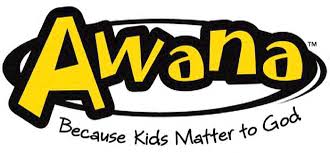 Boys (1st-2nd Grade)
Tree Climbers
Tree Climbers is a program designed for 1st and 2nd-grade boys and their father/guardian and meets weekly on Mondays from 7-8:30 PM. This father-led program includes story circle time, crafts, and fun activities and games. Each summer, Tree Climbers also heads to Northern Frontier Camp for a week of father/son activities. To find out more about Tree Climbers, contact Bob Murphy at .
Tree Climbers - Boys 1st-2nd Grade
Boys (3rd-6th Grade)
Stockade
Stockade offers a wide variety of fun, adventurous activities for boys grades 3 through 6, and meets on Mondays from 7:00 to 8:30 PM. From campouts, Pinewood Derby and Motor Night to a day of fun at Lake Zoar, there are lots of opportunities for your son to be mentored and discipled by Christ-focused men. The boys also head to Northern Frontier Camps in the summer for a week of fun, fellowship, and spiritual sharpening. To find out more, contact Randy Danenberg at