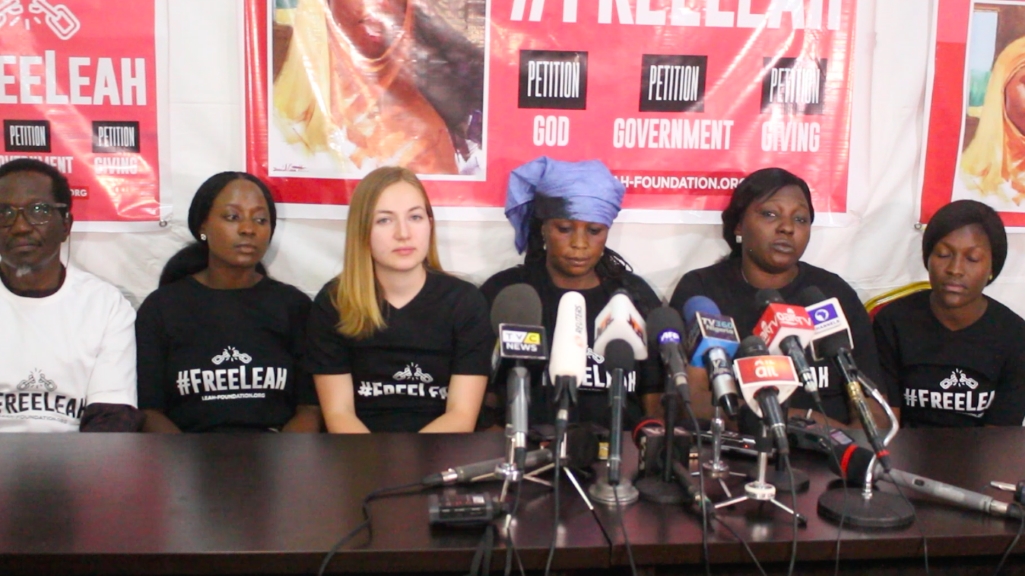 Standing in the Gap
"It's crazy to me how just a few months ago I was throwing my high school graduation cap in the air... now I'm getting to be a part of more incredible things than I ever could have imagined!"
Rebecca Lubbert is just 18 years old and is changing the world.

When she was 8 years old, her parents brought her on a two-week trip to Africa to visit friends who live full-time in Nigeria doing missions work.
Their organization, City Ministries, serves vulnerable and needy people in Nigeria: widows, orphans, street children, and more. They also do outreaches in prisons and other difficult places.
Though she was just a child during this short trip, God sparked a fire in Becca's heart for the country of Nigeria.

After graduating from Trumbull High School last year, she moved to Nigeria to spend a gap year serving with City Ministries. One of her roles is empowering a local camp for displaced orphan children and developing a relationship between the camp and City Ministries.
Within the past few years in Nigeria, violent attacks by terrorist and tribal groups have orphaned many children and forced them to flee their homes. Some of these children have been living in a camp set up to give them shelter, food, and an education.

The 150 children at the camp were sharing about 50 thin mattresses on concrete floors. Sickness traveled quickly from orphan to orphan, and without mosquito nets, many fell ill with Malaria.

After visiting the camp, Becca saw the immense need for safe and comfortable sleeping conditions. Therefore, she did what any 18 year old would do, she launched a fund-raising campaign to provide a new bed, mattress, sheet, blanket, and mosquito net for each child.

In January, a team from Black Rock Church was able to join Becca to share Jesus' hope and peace with the children in a tangible way as we provided them each with a proper place to sleep.
Currently, Becca serves as one of the founders of a brand new organization, called The LEAH Foundation, which is bringing worldwide attention to the captivity of a girl named Leah Sharibu who was kidnapped last year by terrorists at the age of 14. The foundation has come alongside Leah's parents to raise prayer support, petition the government on her behalf, and support other girls affected by terrorism in Nigeria.

TODAY (February 19) marks one year of captivity for Leah due to her refusal to renounce her Christian faith and convert to Islam.
Recently, Becca was part of a team that traveled to the capital city of Abuja with Leah's mom for a press conference to plead with the people of Nigeria to continue to pray for Leah and implore the government to do more in efforts to free Leah.
Becca shares that it was an indescribable experience to advocate for Leah to over 40 Nigerian news stations. Some channels played the entire press conference live to Nigeria and other showed shorter clips over the next few days.
Becca will travel back to Abuja in a few weeks to represent The LEAH Foundation for a three-day conference of international organizations helping persecuted Christians. This is a huge opportunity to build partnerships with other organizations and really get The LEAH Foundation running. Becca shares, "It's so clearly been God the entire time opening doors for me and choosing to use me for things that I feel unqualified for! I'm so humbled. Amazed. Excited. Ready for what's next!"
Please join Black Rock in applauding the faithfulness of Becca and, most importantly, PRAYING for Leah, her release from captivity and increased protection of religious freedom in Nigeria. You can learn more about Leah and also sign (and share!) an online petition advocating for her release at leah-foundation.org
To God be the glory!